– 3 hours of a party –
– Unlimited drinks –
– Swim stop –
– Cliff jumping –
– Superb surround system –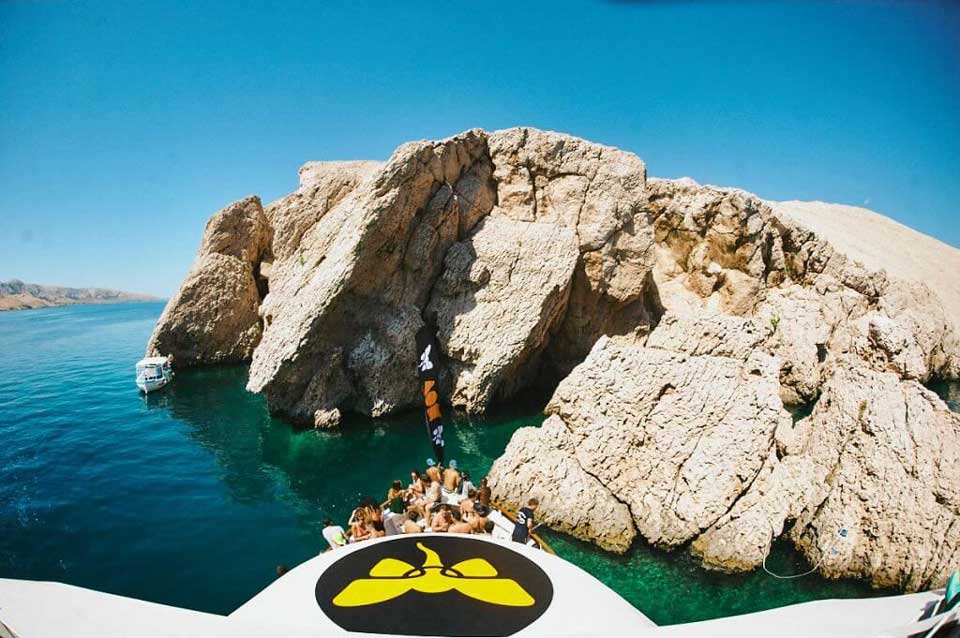 Sunset foam party boat starting from Noa Beach Club at 5 pm. 3-hour long cruise along Pag Bay with Swim stop. We will stop at the cliffs, the most spectacular place on the Island of Pag. Inside the cliffs, you can visit the Blue Lagune cave and experience the best time in your life.
Included in the price: Unlimited drinks
If you would like to get an even better cruise you can pay extra at the boat for the VIP section where you got your table and chairs.
NOTE: one VIP table is for a max, of 6 people.