The best 3 hours party boat with unlimited drinks included. On top of that, you have our DJs mixing music just for you with s superb surround system. Unique swim stop at the cliffs so you can make your biggest jump and unforgettable Foam party on top of all!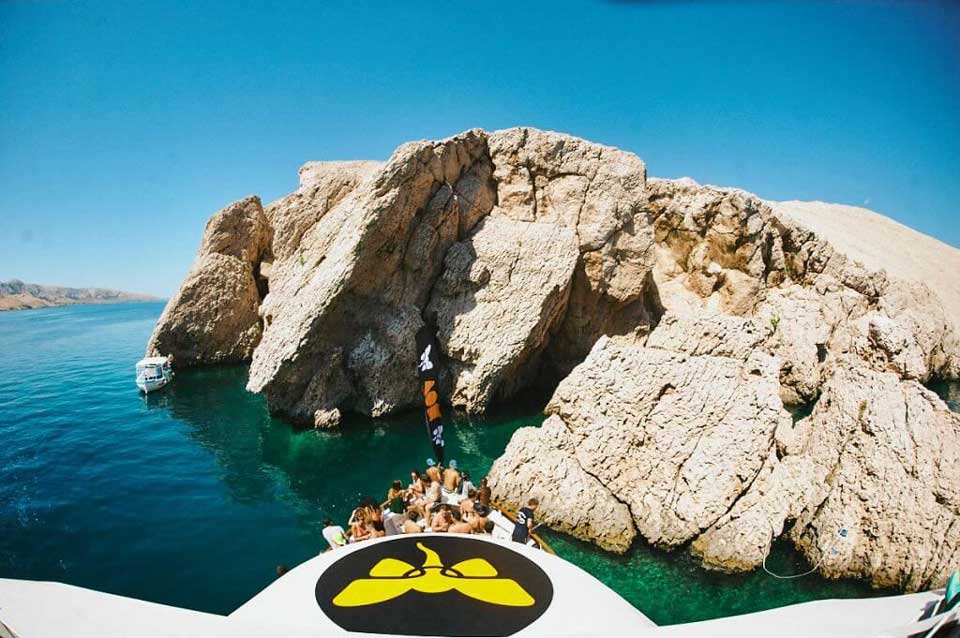 Are you ready for an unforgettable party on the water? Join us for our party boat, departing from Noa Beach Club at 1:30 pm. This 3-hour long cruise takes you on a scenic tour of Pag Bay, with a stop for swimming along the way. We'll also make a special stop at the Island of Pag, which offers breathtaking views and a chance to explore the beauty of the island.
As you take in the stunning scenery, you'll also have the opportunity to let loose and enjoy our party onboard. Get ready to dance, mingle, and have a blast with fellow partygoers as we cruise into the day.
To keep the party going, we're offering unlimited drinks included in the price of your ticket. Let's party hard, dance, and enjoy the ride with a refreshing beverage in hand. This is the ultimate way to experience the beauty of Pag Bay and create unforgettable memories with friends or family.
Don't miss out on this exciting adventure – book your spot on our party boat today!